Posted by Discount Playground Supply on Sep 30th 2022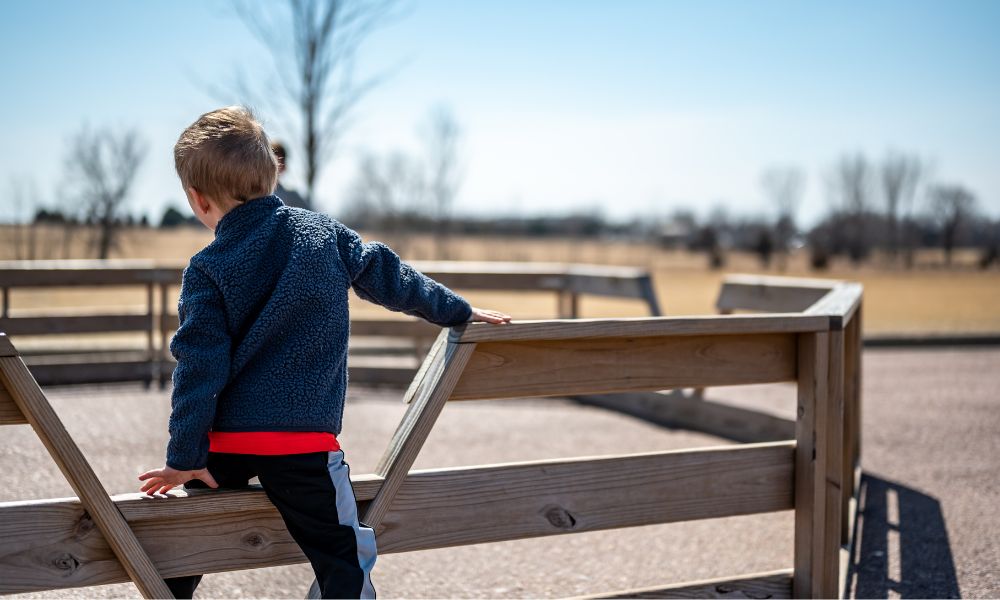 After playing in a gaga ball pit, you'll need to inspect and clean it. While doing a deep inspection and cleaning of your pit may not be necessary, having a maintenance crew conduct bi-weekly checks can help catch problems immediately and make routine maintenance easier. Here are three tips on maintaining your gaga ball pit.
Clean Out the Pit and the Area Around It
Flooding is a problem many playgrounds face, but it's much worse with soccer fields and gaga ball pits. If your gaga ball pit area is flooded, you'll need to drain it as soon as possible to avoid problems such as warping and rotting.
If you choose to do it yourself, all you'll need to do is drain the area and clean up any debris. Before entering the site, make sure to wear boots and a sturdy pair of gloves. Afterward, let the area dry and relocate your pit to an area that's flat, nowhere near water, and, preferably, on a hill.
Check the Pit's Surface Often
If you used mulch to fill the pit, consider replacing it with material that provides more friction, such as pebble stone or sand, as it's easier to run on and clean. Always make sure to refill your pit's surface material often to reduce occurrences of patchiness, which can negatively affect your gameplay.
Examine the Pit's Borders
As you learn to take care of your pit, make sure to examine the pit's borders. The borders on a portable gaga pit can quickly wear and cause the ball to land out-of-bounds while playing. So, make sure to replace any plastic parts through your manufacturer.
One of the most important things you can do while inspecting your gaga ball pit for damage is to prepare the borders for safety purposes. Rules can help, but maintenance is the way to go.
These three maintenance tips for your gaga ball pits can extend the life of your pit and make every game a great game. Discount Playground Supply is passionate about making playtime safer by providing tools for quick repairs and playground gear that promotes inclusive play. Explore our online store and find everything you need to maintain your gaga ball pit.