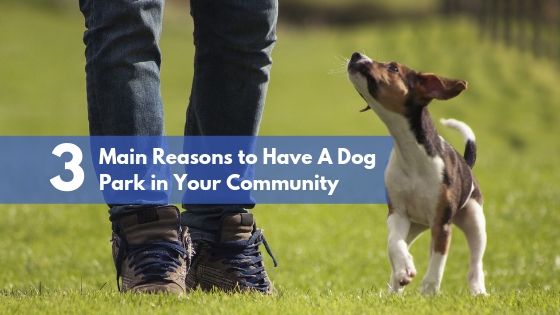 Similar to how people enjoy going out for entertainment and exercise purposes, dogs like to get out of the house for a while as well. While a normal walk around the neighborhood can do the trick, our furry friends can benefit more from spending time in areas of their own.
If there's unutilized space in your city, it may be time to include a dog park. Below, we provide three crucial reasons to have a dog park in your community.
They Provide Opportunities for Socialization
Dog parks provide humans and their pups with fresh air and a clean, safe space to have fun. Through smell and play, dogs can easily familiarize themselves with different people and types of canines, reducing their fear in future situations. These socialization opportunities particularly help new puppies that don't know how to get along with other dogs yet. In addition, pet owners can also meet other dog lovers and develop meaningful relationships with them; they can have casual conversations and share training tips or lessons they've learned as a dog parent.
Dog Parks Offer A Variety of Amenities
According to the Trust for Public Land, "2018 saw continued growth in dog parks in the 100 largest U.S. cities, with 810 dog parks in operation." These community dog parks are popular amenities because their featuressimply boost appeal. In fact, prospective homeowners often look for dog parks when they're searching for their new neighborhood. Most dog parks include agility equipment for pets as well as benches, water fountains, and even commercial park grills for humans.
They Promote Good Behavior
Dog parks are excellent at encouraging positive behavior from both dogs and their owners. First and foremost, many parks will separate small dogs from large dogs, which greatly reduces roughhousing. Additionally, some dogs require more exercise than others, and their owners may not realize that a short walk won't be enough for them. Dog parks can solve this issue, as they offer ample room for dogs to run free. These spaces also remind dog guardians to be responsible for their pets. By supervising their dogs and cleaning up after them, owners can ensure their favorite dog parks stay in pristine shape.