Posted by Discount Playground Supply on Jul 18th 2022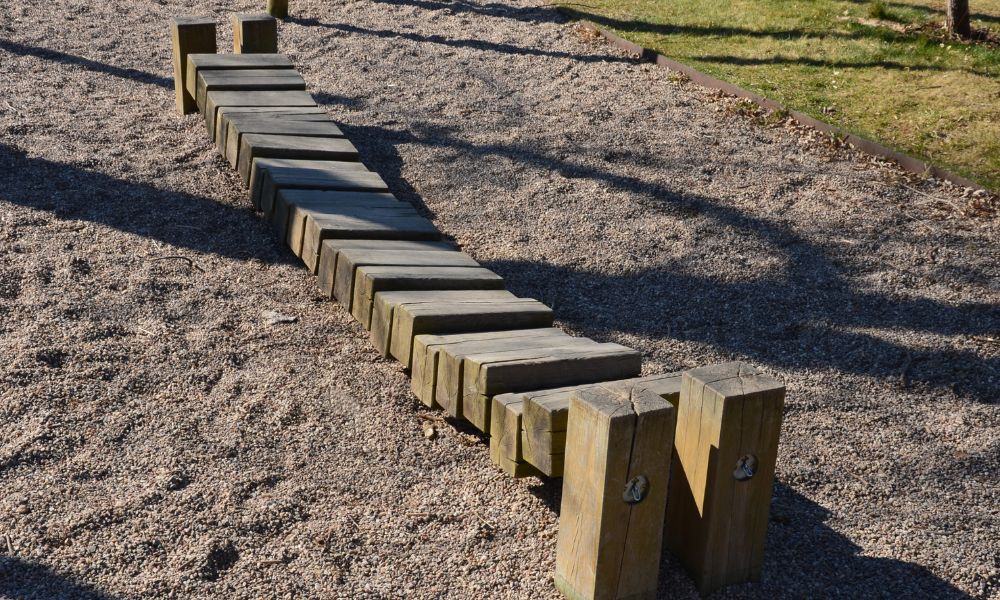 If you, the park administrator, want a new way to keep mulch and other fillers away, a border will do the trick. There are many border styles to pick from, but as someone new to it, you may want to personalize your choices. Take a second to relax and read to discover five of the most awesome DIY border ideas for the playground.
1. Rubber Playground Border
One idea to use is rubber—a rubber playground border is eco-friendly and completely customizable. With different colors and designs to choose from, there's no limit to what you design. However, the one downside to rubber is draining problems, which causes severe flooding to the play area.
2. Plastic Play Area Barrier
Plastic playset borders are the way to go if you want beautiful aesthetics, an easy assembly, and something that stretches beyond a customizer's design boundaries. The border types are safer and much more helpful than other materials like wood. However, maintenance does need to fix this material often.
3. Rubber Tire Play Wall
Compared to typical rubber barriers, the rubber tire is a very constructive way to reuse different things. Tires, when recycled, are great for decorating any parts of the park and are easy to bind together. One downside is that they could grow a hole if enough force is placed onto the tires.
4. Wood Log Edge
Raised playground or not, the wood log edging's a suitable choice for nature-themed parks. All you need are wood logs, wood glue or netting to loop everything together, and a mallet. After installing everything, your park's ready for its set up. Although this feature is nice, it is sometimes difficult to enter, so be mindful of the border's height and entryways.
5. Fake Stone Barrier
If the wood's not what you want, then perhaps an artificial stone barrier could be the border of your dreams. A faux stone adds a fun fairytale-like feeling to the park. If your park's adventure-themed, this might be the border for you. The materials come from recycled plastic, and it's easy to assemble. However, like the standard plastic border, this one also needs fixing from time to time.
Keep your mind open to the countless DIY possibilities for playground borders. Aside from these five awesome ideas, you're sure to feel inspired by them and find something that fits you and your park's theme.
The park's an exciting place to be. Bring the entire team together with a park designer to craft an inviting park that's open to everyone. With Discount Playground Supply, you can shop for different ideas to bring the play area to life.