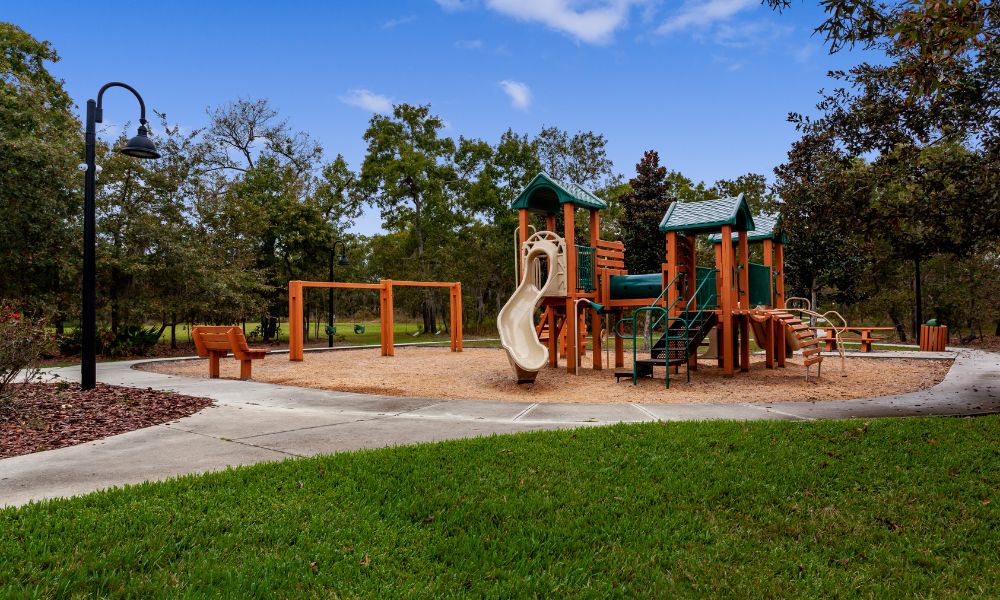 Placing new equipment in your park is essential to furthering its development. If you strive to create modern areas that fit every child's needs and uphold the promise of being inclusive, then you need this brief guide to the most popular playground equipment.
Kids Love Sliding Down, Even While Running Around
Okay, we can't hold it in any longer—the slide is the best feature to include in any park! Children from all age groups will love feeling the air brush past them as they descend down a twisty tunnel or flat open-glide. Watch as kids learn to healthily manage stress by running up and down the stairs or ladder to go down the slide.
The great thing about slides is that they haven't changed a bit since their invention. The materials have changed slightly, but the exact mechanisms to mount the product have always been the same.
Children Feel Like They're Flying on the Swings
Children love the swings, no matter their age. The swings are the highlight of every trip to the park. The great thing about swings is that they're now becoming more inclusive and constantly improving over time. For example, park administrators now frequently add adaptive swings to their sets to help their parks become ADA-compliant.
An adaptive swing has a harness to keep children with mobility issues strapped in while they move back and forth. Other swing variations include the generation and accelerator swing.
Adventure Calls With the Playground Climber
If you have an adventure-themed playground idea, consider adding the playground climber. The climbable sides of the tower challenge children to use their upper muscles to climb to the top. A playground climber typically resembles a rock wall or dome, and the equipment is often painted to mimic rocks and sticks.
Laughter and Imagination Start at the Spinner
Spinners are the perfect way to start introducing kids to imaginary play. The spinner can serve as an imaginary setting for kids—ranging from a strangely-shaped aircraft to a UFO. Kids will enjoy spinning around and pretending they're leaving their home planet for somewhere else.
Among the other commercial play equipment for sale, the spinner's the perfect addition to an imaginary-themed playground.
Slide From One End to the Other on a Glider
A glider tests children's strength as they hold on and drift from one base to another. Once they lose their grip, they land on their feet and start again. This equipment is suitable for children between 9 and 14 years old.
We're happy to see that you're eager to add to the park and hope that this brief guide to the most popular playground equipment will set you on the right path.
We love seeing park administrators excited about revamping their play areas and adding more fun attractions. Shop around at Discount Playground Supply; we have plenty of equipment and tools to help enhance your park.