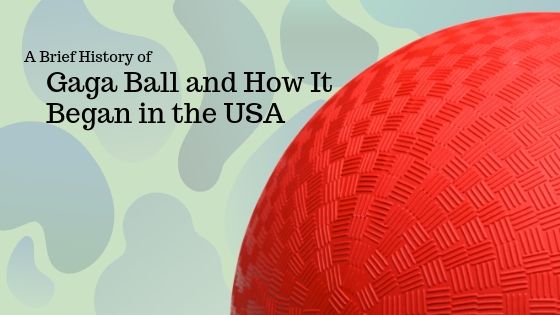 It's essential for schools to offer exciting educational activities—after all, over 53 million American children spend nearly a quarter of their time on school property. Over time, Gaga Ball became a popular game loved by schoolchildren everywhere.
We provide a brief history of Gaga Ball, including the many myths surrounding the game's inception as well as how it circulated around the world.
How It Started
Many theories surround the origin of Gaga Ball, which is essentially a gentler version of dodgeball. Some think a camp counselor in Maryland accidentally created the game out of frustration with his group of boys, while others believe that actor Sacha Baron Cohen popularized the game. There are even a few people who say that Lady Gaga invented it! However, most individuals agree that the game probably started in Israel, as "Ga-ga" means "hit-hit" or "touch-touch" in Hebrew.
It seems that people played Gaga Ball as early as the 1950s through the mid-1960s. The game became a huge sensation in the 1970s and 1980s at Jewish summer camps in Australia and Israel, and it gradually spread worldwide.
How Gaga Ball Gained Popularity in the U.S.
So, when did Gaga Ball migrate to the United States? Surprisingly, the game didn't win over America as soon as you might think. But over the course of a few decades, people all over the nation eventually began playing the game at Jewish summer camps and on school playgrounds. Gaga Ball became a mainstream kids' activity around 2012, and it became so popular that, around that same time, two New York moms opened The Gaga Center in Manhattan. It's the nation's first facility dedicated to the sport. Today, numerous schools still teach kids how to play the game.
Do you want to offer this exciting activity at your school or camp? Shop our online inventory for everything you'll need to play the game. Not only does Discount Playground Supply offer swing set hardware kits, slides, sandboxes, and other equipment, but we also carry Gaga ball pits and supplies. We're your one-stop-shop!