Posted by Discount Playground Supply on Nov 24th 2020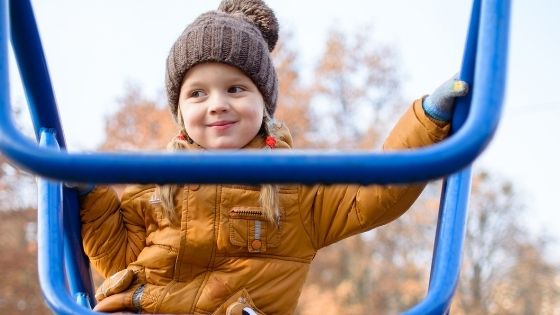 Winter is the perfect time to focus on ways you can improve your rental property, community park, or recreational facility. One addition that requires careful thought and design is a park. By undergoing the planning process during wintertime, you can count on having a park open to the community come spring. You'll be happy to know this guide to designing and building a park is exactly what you need to get started.
Why Planning Is Important
Before diving into the details of designing and building a park, it's important to emphasize the importance of planning. Without taking time to properly prepare, there may be some key features you forget about, and ultimately end up losing, in your design.
For that reason, reading over this guide before creating a plan and design is important to building a park that'll be safe and accessible to all. Now, we can dive into all the fun behind park inspiration and implementation.
Start With Your Site Location
The first step is to choose a site location. If you decide to skip this step, or begin a planning process without a chosen spot, you might end up designing a layout that won't accommodate a specific location.
If you're thinking to add a park to your housing complex or rental property, school, community site, or recreational facility, there are quite a few things you must consider before choosing a location. Here's a list of what a favorable spot will include:
Safety
Your location should be one that can provide a safe experience. Think about the closest roads and intersections. Are there large, dangerous streets surrounding the location you have in mind? These could be dangerous for a lost child.
Are there old trees surrounding the premises? This can pose a threat to children if branches are close to falling off. To avoid an accident, be mindful of the outdoor debris and features.
And lastly, is your park going to be located far enough from housing units and walking traffic? Providing an area that will separate children from other guests and random passersby is favorable for parents.
Accessible Entries and Exits
When choosing your location, you also want to consider the accessibility of entrances and exits. Will there be a path leading to your park? Will there be a clear indication of where visitors can exit and quickly make it back to their cars? While parks don't typically have exit or entrance signs, you want to ensure the layout of the park makes such signs obvious. This will provide a welcoming environment.
Determine Your Park's Purpose
Once you have a safe and welcoming location in mind, next you must determine your park's purpose. Of course, everyone knows a park is meant for spending quality time outdoors—however, each park provides a different purpose.
Will you be creating a location that only serves families with young children? This may influence your design by only incorporating common playground equipment. Is your park going to be an addition to the network of parks the community center or park district currently offers? If so, you may choose to include a wide array of amenities, such as basketball hoops, fitness equipment, picnic tables, etc.
Types of Visitors
As previously mentioned, knowing your park's purpose is important to determining what kind of layout and design you want to achieve. However, it's also helpful to have an idea of the kind of visitors you'll be expecting.
If your park will be in a housing community, have you ever taken the time to notice the ages of your tenant's children? If you notice there are more older kids than young, you may consider adding features older children will like, such as volleyball nets or skating parks.
If your park will be at a school, your design will want to include things like slides and swings that are accessible to both young and older children.
If you're part of a planning committee at your local park district, consider the people in the community. If you want to provide a location that'll serve people of all ages, include more than just the typical playgrounds and basketball hoops.
Choose the Right Site Amenities
Considering your visitors leads us to the next point: choosing the appropriate site amenities. To keep things simple, we divided the ages of common visitors along with a list of the suggested features for their liking.
Very Young Children (0-5 Years Old)
Parks can benefit the development of small children. For that reason, the following items are recommended:
Small playground equipment
Full bucket swings
Belt swings
Sandboxes
School-Age Children (5-12 Years Old)
To keep the fun and imagination going, these items will appeal to older children.
Larger playground equipment
Belt and tire swings
Teens and Young Adults (13-19)
The park can still be a fun place to go for teens and young adults. The key is to include the right features, such as:
Volleyball, soccer, and basketball nets
Equipment for All ages
For the older crowd, such as seniors looking to get outside, or simply the general population, be sure to include the following:
Picnic tables
Park benches and seating
Park grills
Waste and recycling bins
Bicycle parking
The Minor Details
Now you have some ideas where your park will be located, the visitors to plan for, and the kind of amenities you want to include, all that's left is to cover the minor details. These features are minor, yet crucial, to your design and layout.
Your playground border is a minor detail that can make a difference in the park's appearance. Here at Discount Playground Supply, we carry both plastic and rubber playground borders.
The same goes for your playground surfacing. Do you plan to include both woodchips and rubber surfacing? Taking care of these minor details early on makes the implementation and building processes much easier.
Accessibility
The last part to our guide is accessibility. No matter what ages you expect will visit your park, plan to make it accessible to everyone. So, be sure to include things such as wheelchair-accessible ramps to enter and exit the park, swings, and other park features accessible to all guests.
With this handy guide to building and designing a park, you're ready to get your winter planning started. Use this guide as your reference; by the time spring arrives, you'll be able to welcome visitors to your park. And of course, for all your park and playground needs, visit our website or give us a call. Discount Playground Supply is the park equipment provider you can trust for all your fun needs.