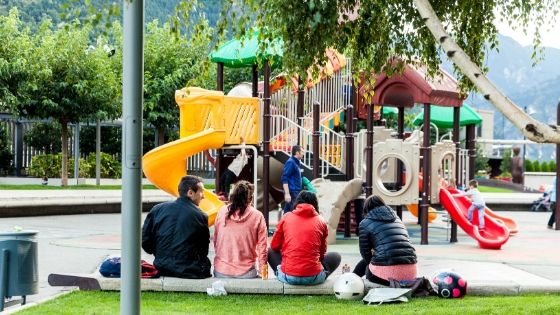 On the hunt for a way to increase resident retention and satisfaction? Looking for ways to appeal to a diverse array of prospective residents? Then it's time to think about the different amenities you offer—and which ones you don't. To get on your way to no vacancy, take a look at these different apartment complex amenities your residents will love. From a playground for the kids to outdoor fitness stations, we've included what you'll need to impress!
Pet-Friendly Amenities
So many people love their furry companions, so when you transform your apartment complex into one that's pet-friendly, you'll increase your target market exponentially. That said, you'll need to add some pet-friendly amenities. For example, a private outdoor dog park is a huge perk for dog owners, and it will bring in a massive ROI for your property.
Safe Transportation Accommodations
Nobody wants to live in an apartment where they have to walk forever just to get from their car to their apartment. In that same vein, nobody wants to lug their bike up the stairs at the beginning and end of each day. Do your residents and prospective residents a favor and provide them with safe transportation accommodations. Get indoor and outdoor bike racks, and update them regularly so that every bike has a space. Invest in quality garage parking and/or safe outdoor parking—your residents will thank you for it.
Comprehensive Fitness Amenities
Another big thing renters are looking for falls under the realm of fitness. Some of the best apartment complexes offer a variety of fitness amenities—you should try and do the same. Gone are the days where you could drop a treadmill and an elliptical into basement. Now, people want outdoor fitness stations, indoor gyms, pools, fitness classes, and more. Again, the ROI will prove more than worthy.
Quality Green Space
Residents and potential residents love the idea of open green space. If you can provide that for people, they'll be happy—especially families. A safe play area for kids, community gardens, a simple park bench or two with a walking path—your residents will love the emphasis you put on the beauty of fresh air. These areas will help your residents find peace after a busy day.
Outdoor Dining Areas
Our last set of amenities delves into the collaborative and energetic realm of dining areas. The kitchen is one of the main places people come to gather and connect. When you provide spaces like that outside of individual units, you help create a community. Things such as rooftop decks, outdoor kitchens, and even outdoor picnic benches will encourage connection and community among residents—your complex will really benefit from this.
For all your apartment complex amenity needs, turn to Discount Playground Supply. We have dog park supplies, bike racks, outdoor fitness stations, commercial playsets, and all the park benches and picnic tables you need to build your apartment community. Reach out to us now—you won't regret it.