Posted by Discount Playground Supply on Sep 28th 2020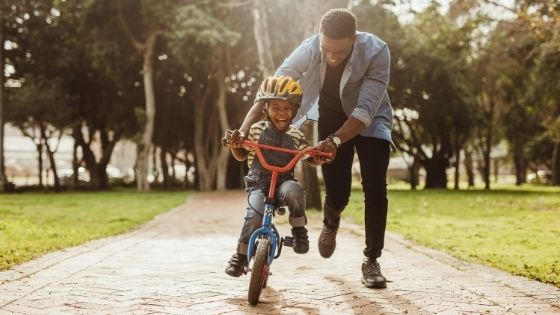 f you're a park or recreation agency, you know the responsibility that comes with the development of a new park. This is because creating and implementing a park that will provide guests with an enjoyable experience is a task that can't be accomplished with only one set of ideas and opinions. Instead, you want to engage the community and the most prominent park users, which are children. Read this article on how to engage children in the park-planning process for some helpful ideas.
Drawing Competition
If you're a park and recreation organizer, think of the community where your agency is currently located. Is there a nearby school district you have ties to? Park districts usually have close ties with the schools they serve. Use this relationship as an opportunity to involve children in the planning process.
A fun way to do this is by asking children in every grade level for a drawing of their dream park or one they would like to see in their community. This will give them the opportunity to dig into their creativity. You can make things more engaging by making it a competition and allowing schools to vote for their top choice.
If your agency does not currently have a known partnership or relationship with the local school districts, the creation of a new park is the perfect time to establish one.
Vote for Amenities
Another fun and engaging way to incorporate children in your planning efforts is to have an election for the site amenities your park will offer. You can get as basic as asking what kind of playground children want by showing pictures and maps of your current set of ideas. Or it can be as detail-specific as asking the community questions such as what kind of playground borders they want to see at the new park.
This is also a great opportunity to involve parents and their input. After all, they're the ones who make the decision to bring your most prominent visitors over for an energizing play session.
Plan a Tour
You can excite the community by planning a playground tour. Over the course of a few days, plan gatherings for the local community to visit the parks that currently exist in your park district's group of locations. This will allow the community to look at what kind of amenities you already offer and what they want to see changes in. Plan a tour over an extension of days and on the very last day, ask for input and feedback.
Park planning can be challenging if you're not a frequent park visitor. If you're a park and recreation agency, use these ideas on how to engage children in the park-planning process for a successful and fun-filled park implementation. Once you have all your feedback and input lined up, give us a call. We will be more than happy to help make your park vision a reality.