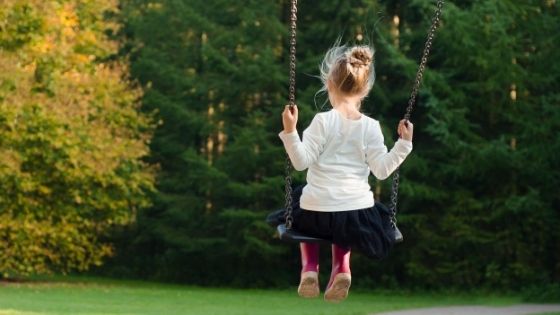 Making the decision to add a playground to your apartment complex, daycare, school, or backyard can seem like a pretty daunting task for a beginner, but it doesn't have to be. Whether you're doing it yourself or hiring someone else to do it, it's a good idea to be well informed on the right steps to take to follow a safe and correct procedure. Doing this yourself allows you to create the exact vision you want for the new playground. Below are the steps you need to take when learning how to install a playground border.
First Things First
Before you can begin installing your playground border, there are a few things to take into consideration. How large do you want your playground space to be? Depending on how large or small the space is, the more or less border material you will need to purchase.
Next, consider the area you're utilizing. Are you looking at the ground level? Your ideal space should be mostly flat and level. Uneven terrain will only increase your spending and may cause several inconveniences further down the line.
Lastly, you will need to consider the type of material you'll be using for your border. There is an assortment of options to choose from, and the best choice really depends on your own preferences.
Wooden Option
Using wooden timbers is a great option for many outdoor locations. Campgrounds, RV parks, and lakeside sites would all be ideal settings for a wooden playground border. This route does require more manual labor than the other two choices, however. It's also not as user-friendly because you need to have a good deal of construction know-how. However, if you're shooting for that rustic and wooden look, don't be afraid to take on such a task.
Plastic and Rubber Options
The other two routes include using plastic and rubber options. Both options are user-friendly and don't require a whole toolbox worth of supplies. Both options require the use of a hammer, measuring tape, and spikes or pins, depending on which option you choose. Plastic playground borders are ideal for achieving a retro old-school look. Here at Discount Playground Supply, we carry both options, but the rubber playground edging is more ideal because of its flexibility for playground areas that curve.
Once you know where you want to situate your playground and what kind of material you're going to use, you're ready to get started. Below you will find instructions on how to install a playground border using our plastic rubber edging.
Step 1 – Verify the Location's Safety
As mentioned previously, you want to take the time to search for an ideal location. Finding flat, level terrain is not the only important aspect to take into consideration. You also want to ensure the area you go with is relatively free from hazards. For example, being too close to trees can be dangerous because they'll increase the likelihood of bird animal droppings constantly soiling the equipment and falling branches. Also, beware of low-hanging limbs that may interfere with tall playground structures.
Step 2 – Outline Your Area
Now that you've verified the safety of your chosen location, you're ready to proceed. You're going to want to outline the area in which you'll be placing your rubber edging. Having a clear path to take will allow you to plan and make changes that are needed before any hiccups occur further down the road. This is where your measuring tape will come in handy. You want to be sure you're being as precise as possible when figuring out the dimensions of your border.
Step 3 - Water Down Your Area
Once you have carefully measured and outlined the area in which the rubber edging will be placed, you're going to want to water it down. This step is crucial for easy setup and a smooth installation process. Watering down your area will soften the grass, allowing you to use less force when hammering down your pins and spikes.
Step 4 – Draft Your Placement
A convenient benefit of rubber edging is that they are manufactured to be hole-free. This allows for a completely customizable look. With that being said, it's important that you take the time to draft the placement of your border. Setting down the edging will allow you to make any tweaks and changes for an ideal look. If you decide you want rounded edges, this is also the perfect time to do that because rubber edging is bendable and malleable, which is ideal for a customized look.
Step 5 – Placing Your Pins
Now that you have figured out where everything is going to be placed, you're ready to start the placement of your pins. Purchasing rubber playground borders with Discount Playground Supply is convenient one-stop shopping because we include the pins in your purchase. To insert your pins, you will be using a hammer or sledgehammer. Place the pins where you want them to go and simply swing your hammer into action. The pins should go through the edging and into the softened soil. You want to be sure not to drive the pin too deep but instead, keep it level with the top of the edging.
Step 6 – Repeat
Be sure to repeat step 5 with every individual piece of edging. We carry three different sizes to meet a variety of playground needs: 4"x4", 4"x6", and 6"x8", and all edging is eight feet long. We also carry an assortment of colors.
Step 7 – Choose Your Ground Cover
Once you have your border, up you can decide on what type of ground cover and filling you'll be adding. You can go for the standard woodchip ground cover, which provides a natural look, or a rubber mulch top dressing, which offers soft support for little feet. Within those choices are further alternatives. While some people may want to plant grass for ease, keep in mind that in no time at all, those same little feet will compact the ground and render the area completely bare of grass!
Now that you have learned how to install a playground border, take a look at all the other products and services we offer. Discount Playground Supply can help you with any outdoor project you may have.