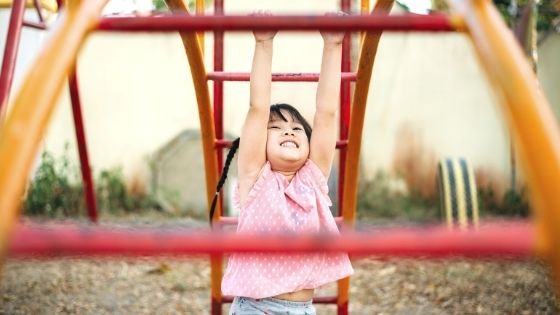 When it comes to local parks, many people don't realize the steps that are taken during the designing process. These steps are taken in order to preserve the safety and wellbeing of all guests. Though some of these safety measures may be more apparent than others, they are all essential to keeping park guests safe. That is why the most important thing to consider when designing a park is safety. Read this article to learn about the role design plays in creating safer parks.
Site Location
The park's location is a decision that must be made before the designing process can even take place. Location, however, goes hand-in-hand with safety. When determining the location of a park, designers must take a few things into consideration. Below are just a few:
Child Traffic
The ideal location will have a space where children's traffic, both to and from the park, is free from any hazards. If there are hazards around, take the time to fix and get rid of these dangers before continuing the designing process.
Unavoidable Hazards
There are hazards you can get rid of and there are some you cannot. For example, you can't do much about roads, lakes, or ponds. If there are numerous unavoidable hazards, consider changing your site choice or implementing heavy hedging or tall fencing to keep children and guests safe.
Sun Exposure
The last thing to consider about your park's location is sun exposure. Is your ideal site pleasantly shaded by trees and other natural sun-blockers? If it's not, consider the amount of sun exposure there is. The more sun, the higher the chances of children getting burned by hot playground equipment. Consider adding more man-made shade using different pieces of playground equipment to protect the skin of children and other visitors.
Playground Layout
The design of a playground's layout will determine the safety of its guests. There are various components that make up the layout of a park. Below are a few examples of things to keep in mind when designing a playground to ensure maximum safety for all:
Accessibility
The layout of your park should be inclusive. When designing your park, take into consideration the accessibility guests with disabilities will have. By doing so, you're able to take the appropriate measures to ensure guests with disabilities are safe when utilizing the park and its features.
Age Separation
Another feature of a park's layout is the age separation. Some parks come with two different play areas to ensure that smaller children have a safe space to play where they won't be subject to injuries caused by older children. Keeping separate areas for different age groups will allow children to play safely with one another.
Separation of Activities
Similarly, you should have a separation of activities. There are parts to a playground that are much more physical than others. For example, you're going to want your swing set area far from the sand zone. This will help prevent any conflicting injuries caused by little to no separation of activity.
Visibility
Lastly, when it comes to your park's layout, you want to be sure to provide visibility. If you have parks with separate areas, be sure that every part of the layout is relatively visible to one another. That means that if a parent brings their children of different ages to the park, they're going to have visibility to their children no matter what bench they're sitting on and no matter where they're standing,
Selecting Equipment
Selecting the equipment for your park is a pretty big deal. There are so many options to choose from. But when doing so, you have to take the age groups of children into consideration. By providing age-appropriate equipment, you're demonstrating to visitors the determination you have in providing them with a safe experience. Below is some age-appropriate equipment to give you a few ideas on how to do this:
Toddlers
For ages 6 months to 23 months, your park equipment can include the following:
Climbing equipment that is less than 32" in height.
Bucket swings.
Spiral slides that are less than 360 degrees.
Single file step ladders.
Preschool
For ages 2 to 5 years old, your park equipment can include the following:
Spiral slides up to 360 degrees.
Swings that can be belt and tire style.
Merry-go-rounds.
Certain climbers.
School-Age Children
For children 5 to 12 years old, your park equipment can include the following:
Vertical sliding poles.
Swings that can be belt and tire style.
Ramps.
Fulcrum seesaws.
What To Avoid
Now that you know which equipment is best for select age groups, below are pieces of equipment you should avoid when choosing what to add to your playground design:
Free-swinging rope swings are a strangulation hazard.
Multiple-occupancy swings are dangerous due to the increasing amount of mass that results by having more than one user on at a time.
Climbing ropes that are not secured on both ends.
Selecting your playground equipment by considering both its age group and possible hazards will allow you to provide safe options to guests of all ages.
Surfacing
Another important component of the design of a park is its surfacing. When designing a park, you have to decide on what kind of surfacing you want to provide guests.
Shock absorbing surfaces are a great option for playgrounds because they reduce the likelihood of a life-threatening head injury from occurring. However, keep in mind that no matter what kind of surfacing you go with, broken limbs and other injuries can still occur.
Assembly and Installation
The last component in the designing process would be the assembly and installation of your park. To ensure max safety for all guests, you want to provide a safe assembly and installation. Let the experts do the job for you.
Playground assemblies may seem like another one of those DIY projects many of us like to take on, but the reality is that putting together a commercial playground is not something you just want to wing. It's something that should be taken very seriously, as the safety of your guests and patrons depends on it after all. But don't worry, here at Discount Playground Supply, we have the experts to get the job done for you. Give us a call today for a free estimate.
Now that you know the role design plays in creating safer parks, use these tips to help you design a playground that will keep the entire community safe. If you're looking for commercial swing set parts or any other playground features, visit our website. You will find everything you need for your future playground project.