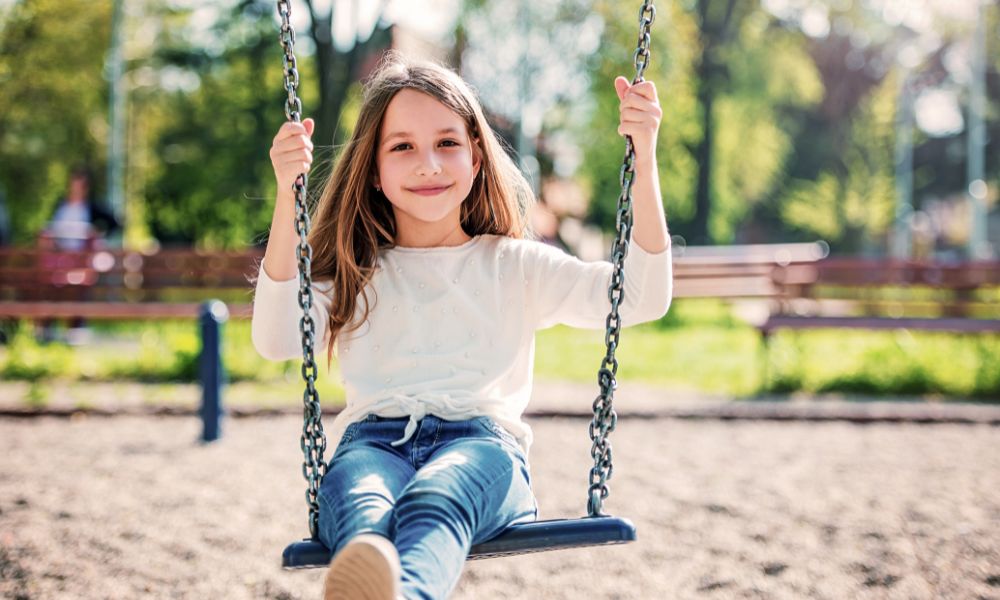 A residential playground is different from a standard public playground. It's common for domestic play areas, and equipment is usually smaller and lightweight. What is residential playscape equipment in a nutshell? Let's explore that below.
Residential Playground Equipment Design
Residential playground equipment design differs slightly from commercial play gear. The biggest differences between residential and public play areas are weight capacity and long-term usage. Residential playgrounds are smaller than ones in community parks and are limited by how many kids can play at once.
To sum it up, the biggest differences between domestic and public playscapes are the following:
Weight capacity
Usage
Size
What Goes Into a Residential Playground?
Size and weight are two components that go into a play area, and the other is equipment types. You should add fun structures to your residential playground to create a more versatile space. The more variety you have, the more usage the equipment gets. Here's the equipment you should include.
Slides
The most popular slide styles for a backyard playground are curly and wavy slides. They make playing fun by sending kids moving from side to side as they descend to the bottom.
Swings
The swings are the highlight of a playscape, and they can be at your house! Domestic swings are easy to dismantle, set up, and maintain. Any time you find a problem, you can quickly fix it with playground swing set hardware.
Climbing Structures
A climbing wall helps children develop dexterity and upper and lower body strength when pulling themselves up. You should buy this piece if you plan on setting up a pirate-themed playground, especially since it resembles a ship's rigging system.
The Playground Materials To Use
You'll need to pick out suitable playground material. The materials you use will depend on their durability. The most common types homeowners use are wood and metal; however, you should avoid using wood as it rots and warps, leading to maintenance problems. You need a lasting material, and metal is great because it's durable and easier to maintain than wood.
Home Playground Equipment Safety Tips
Researching playground gear is good to do before buying. After researching and purchasing the best gear, follow these tips for an easy and safe installation.
Keep the playground at least six feet away from walls and fences.
Remove any safety hazards from the area, such as debris and rocks.
Use loose-fill rubber mulch instead of wood for surfacing.
Place a sturdy border around the play area.
Now that you know more about residential playground equipment, figure out where you want to install the play area. No matter where you place it in the yard, it's essential to have the right equipment. Discount Playground Supply offers different equipment, tools, and more to create the best playscape for your backyard.