Posted by Discount Playground Supply on Mar 15th 2023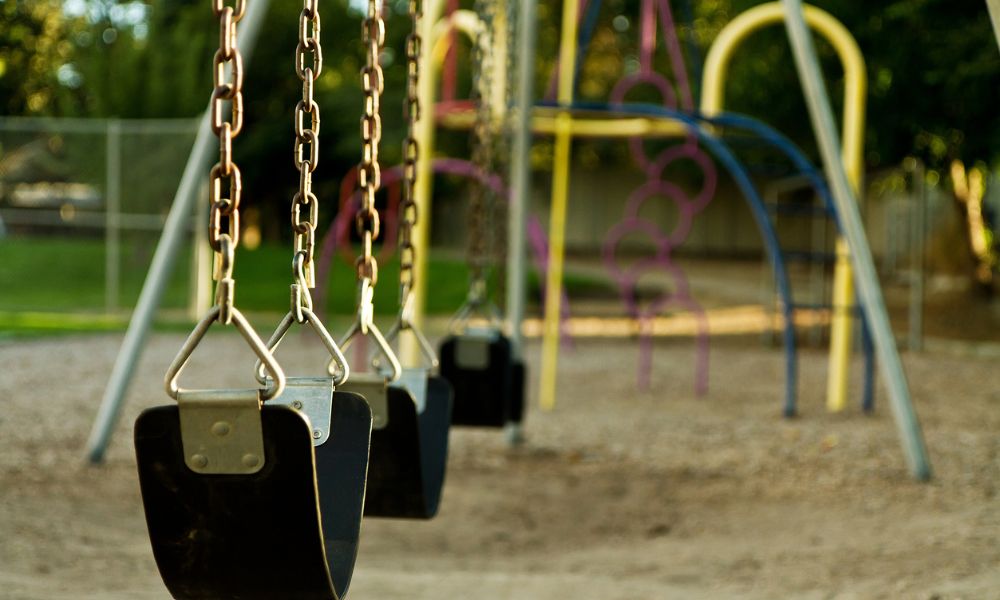 Swing sets are the perfect fixtures for your backyard. They provide a place for your kids to play and build their mechanical skills. Unfortunately, they're no longer safe for your children once they rust.
If you need to know what to do when swing set hardware rusts, this guide is the perfect place to start.
Inspect the Equipment
If you think there may be an issue, you'll first want to check the equipment for rust. Regular inspections ensure everyone using the area stays safe during play.
If there's a small amount of rust, you can take care of it with a simple spray. Sparkling water and lemon juice work great. WD-40 and a wire brush will give you the most effective solution for rust removal.
Get the Right Hardware
You'll probably need to do some repairs for swings with a lot of rust. If you want your playground to be safe, you must do things right. The right tools for the job will allow you to do repairs quickly without causing any damage.
The correct commercial-grade swing set hardware is essential to ensure everything fits correctly. A swing set hardware kit contains everything you need to fix things correctly the first time.
Replace Parts
In cases where rust has wholly eroded the equipment, it will likely need a replacement. Luckily, most professional swing set manufacturers allow you to order replacement parts. Carefully remove any problematic equipment and find its part number.
The owner's manual should indicate the parts and where to find them. Make sure the replacement parts are of good quality to maximize the life of your swing set.
Give Your Swing Set the Attention It Needs
Homeowners have a lot to think about when doing maintenance around the house. Preserving the swing set shouldn't add a ton of work to your life.
Knowing what to do when swing set hardware rusts will help you save time and make the most out of the equipment.