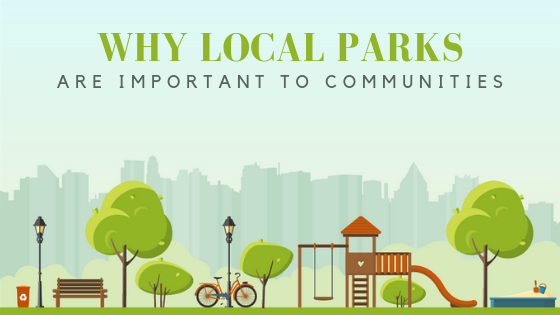 There are many reasons why local parks are important to communities—we break down four of the biggest ones below.
1. They Offer Programs That Suit Everybody
Nobody can deny that parks build relationships. For example, a park is ideal for community gatherings, such as concerts, picnics, and other fun events. Plus, park districts typically offer activities that interest both young and old folks, such as music lessons, recreational sports leagues, and other programs. Overall, parks are enjoyable, safe places for people of all ages.
2. They Provide Plenty of Green Space
No doubt, parks are crucial to improved emotional and mental health. If you live in a crowded city, then chances are you'll want to occasionally spend time in nature. Sometimes, people overlook a well-kept park's beauty, but natural areas are truly gorgeous in any town. The clean air and lush greenery are often enough to boost your mood and reduce stress. Plus, parks are just as beneficial to animals and plants—after all, they provide suitable homes for them.
3. They Promote Physical Activity
Many individuals don't receive their recommended daily exercise. However, parks naturally attract people because these spaces provide individuals with easy ways to move their bodies. Clear walking paths and outdoor fitness equipment are just a couple of the features that encourage community members to make fitness a priority in their everyday lives.
4. They Contribute to Economic Development
Parks can also improve a city's economic development. For instance, thanks to their amenities, parks attract tourists and retired folks. Additionally, these spaces boost municipal revenue. In other words, if a local business is next to a park, it's highly likely that park visitors will stop by the store, too. Finally, parks increase property values; according to the National Recreation and Park Association, "Eighty-five percent of Americans consider high-quality park and recreation amenities important factors when choosing a new place to live." As such, it's essential that cities continually enhance their parks to increase the number of people that visit them each day.
From aluminum sports bleachers for baseball games to picnic tables and trash cans, Discount Playground Supply's large inventory includes all the equipment needed to improve your community parks. For more information about our online selection, call us at 888-760-2499.