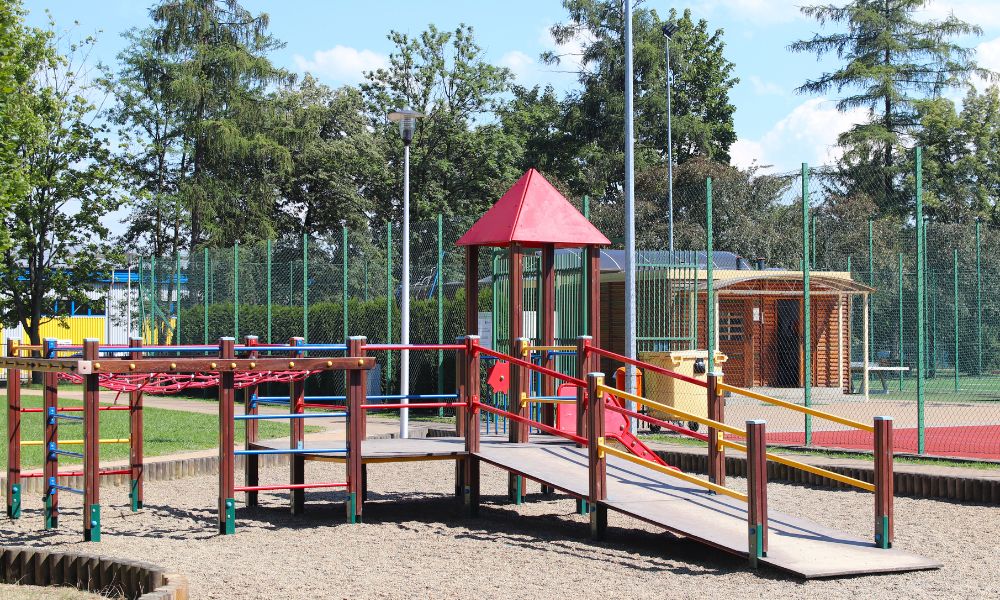 The playground isn't only for parks; it could also be a great investment for businesses to improve sales and become more family-friendly. A company with a playground is remembered longer because families form memories while eating or shopping and playing in the play area. Start creating memories with families while learning why your commercial business needs a playground.
It Becomes a More Social Environment
Some stores and restaurants might restrict the entertainment options for kids down to arcade games or a coloring page. While they are great pastimes, kids or parents likely won't remember your business because of these things. If you want your customers to build better memories, improve your social environment.
Social skills are essential for kids to develop, and their first experience of making friends or resolving a problem is often on the playground. Children learn how to make friends and converse through play, whether that's indoors or outdoors. Developing social skills is a good reason to have a playground at your business.
Kids Build Memories
Have you ever seen social media pages where people reminisce about past businesses? Most people may not remember them right away, but if someone mentioned a playground or something fun that happened in that business, comments would pour in quickly. People would say how much fun those days were to them.
Let your business be that memory children hold on to fondly. Children can build great memories within companies, too. Building a playground is the best way to help kids remember just how fun your business was.
More Use for Empty Space
Do you have unused space on your commercial property? Use it up! Go ahead; don't let uncertainty stop you from adding something to create a more family-friendly business. Using up space saves you money in the long run because it's being occupied. Empty space, in general, can turn customers away. By taking the initiative and establishing a play area for kids, you're making your company better for the community.
Adults Have a Place To Relax
Parents and babysitters often need a place to relax. Adults should have a space in or near the play area to relax while watching the children have fun. They could also use your services or browse your products while their kids play in the play zone.
If your commercial business needs a playground, you should access the best commercial playsets for sale from the fastest-growing leader in playground materials: Discount Playground Supplies. We're looking forward to helping you discover the benefits of putting a playground in your business and building memories with families in the community.