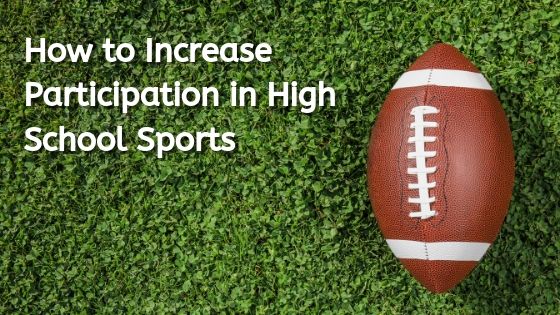 School will be back in session before you know it, so it's time to start thinking about who will represent this year's sports teams. To ensure you select from the most talented kids in your school, you need to recruit from a large pool. Below, we explain how to increase participation in high school sports this year.
Choose Exceptional Coaches
Coaches have a major impact on how your school's athletics department appears to students and their families. While all coaches should strive to win, the right coaches provide students with helpful (and not hurtful) feedback that inspires them to improve their skills. When kids know their school's coaches have their best interests at heart, they may feel more inclined to join a team.
Encourage Non-Athletes to Attend Games
Some schools overlook how increasing attendance at games can help recruit prospective athletes. Your school can show kids that games are an ideal way to display their support for their peers, and maybe get them to join the team. Since students may not initiate conversations with coaches any other time, games make it easy for coaches to converse with kids and potentially recruit new players. Additionally, students should know that if they decide to join a sports team, they can effortlessly achieve their recommended daily exercise and still have fun.
Market Teams to the Community
A guaranteed way to spread the word about your school's athletics department is to reach out to the community. You can keep your community updated on your sports teams with social media accounts for each team. We also encourage collaboration with local businesses to produce themed merchandise that locals can purchase. Finally, we suggest that your athletes appear at functions outside of games, such as charitable events and community service projects.
The incorporation our tips into your recruiting strategy can help you persuade more kids to participate in your school's sports teams. In fact, more students are playing in sports year after year; the National Federation of State High School Associations confirms that "the overall number of participants in high school sports increased for the 29th consecutive year in 2017-18."
Of course, for students to play their favorite sports, your school must own the appropriate equipment. Discount Playground Supply carries supplies for baseball, soccer, tennis, volleyball, and other sports games. We even offer outdoor metal benches for schools that want to increase the number of people at their sporting events. Shop our large online inventory today!