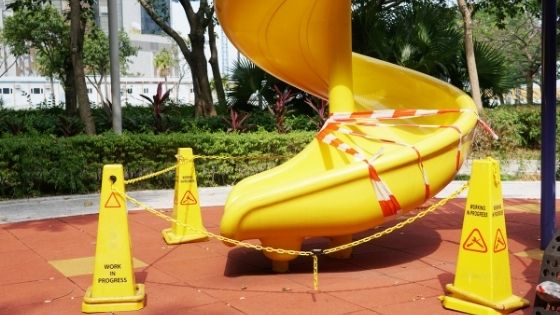 One of the most difficult aspects of maintaining a safe playground is learning how to know when to repair or replace playground equipment. Any good playground is made to endure years of kids playing on it and the wear and tear of the environment but, unfortunately, nothing lasts forever. Let's investigate how to keep your playground in good condition and when parts need to be replaced entirely.
Playground Life Expectancy
A good place to start is by estimating the lifespan of your playground equipment. This means understanding the different variables within the environment of your playground so you can account for them. Some of these variables include:
The quality of the equipment's construction
The anticipated amount of use it will see
The climate your playground is in
The potential damage from the weather
While you can't perfectly account for or anticipate for each of these variables, knowing they're a possibility is how you know you may need a reliable warranty or what tools you should have on hand for expected damages. Anticipating and taking preventative measures are key to elongating the lifespan of your equipment.
Playground Maintenance
With routine maintenance and repairs, you can improve and preserve your equipment's quality. First inspect the playground equipment for rust or damage, then make sure it's cleaned to eliminate any build-ups of bacteria.
Next, you'll want to take a look at the ground. More specifically, your surfacing. If you use loose-fill surfacing such as wood chips or sand, it will need to be raked back into the playground or periodically refilled as kids kick and move it around. If you use unitary rubber surfacing, you should have a rubber playground repair kit on hand to service the rubber and keep it from deteriorating.
Playground Replacements
The last part of learning how to know when to repair or replace playground equipment is identifying when your equipment can't be saved and must be replaced. One of the most obvious signs that it's time to get new equipment is when you're receiving worried calls from the community or you find breaks in the equipment that just can't be fixed. Otherwise, it may be worth replacing your equipment if it's become very outdated. You can draw the community to your playground with new, better equipment.