Posted by Discount Playground Supply on Apr 1st 2022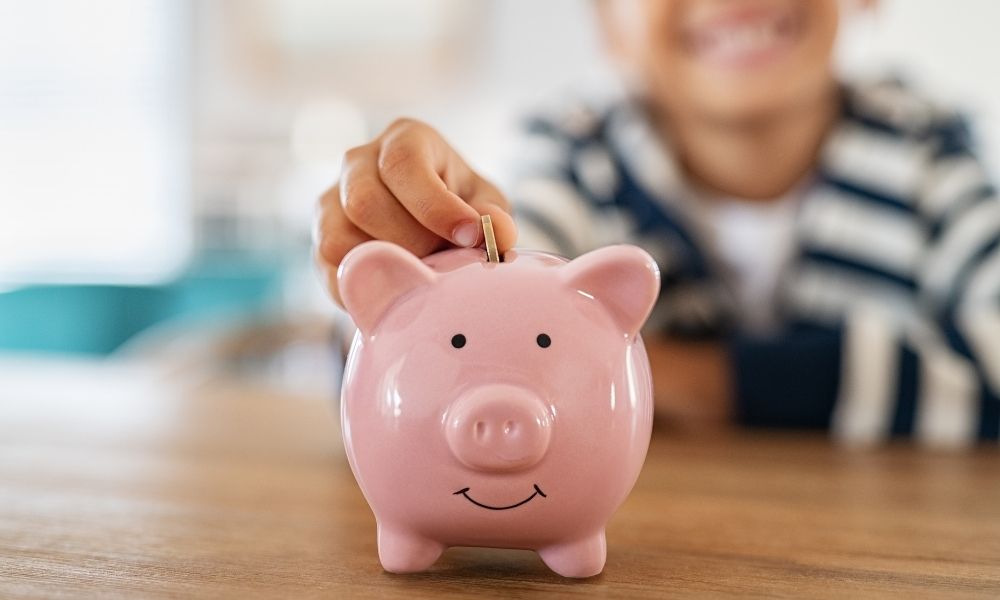 It's essential to raise money for the community, especially for the park. Many places in urban areas don't have many resources to create play areas for families to visit with their kids, nor is there room for community events.
Communities can come together from all over the city to help ensure their town has the budget to create a new place for everyone to enjoy. Here's a guide on how to raise funds for your playground and community.
Planning Your Ideas
When fundraising for anything, you first need to sort through ideas. However, before the sorting begins, you need to have a team, a budget, a timeline, and your incentives and marketing strategies decided. Here's how to plan a fundraiser for the community.
Gather a Team
The first thing to do is build a strong team of individuals with various skills and an eagerness to learn different areas you need help with. You don't want to limit your team to only specific townspeople, as it doesn't help develop a place for everyone to experience.
For starters, select different people from every age group, starting at 17 or 18 and working your way up. The younger individuals you hire can help research the best social media platforms to advertise on and get your list of fundraising ideas started.
Older volunteers can help get your budget started and reach out to companies and individuals to pick a space that works with your vision.
Plan a Budget
Your budget's important. As you work with others, have each team member focus on a specific area. That way, you know how much can go over on your budget, or if more affordable options are available.
Start with site preparations. Depending on the space you have or want, the amount of money it takes to remove everything can add up. So, hire a designer who can help determine a cost to remove any surface areas, greenery, and prepping spaces for play areas, community amenities, and other things you'd want to add.
The second thing to add to your list is selecting equipment. You can purchase brand new equipment or buy secondhand.
However, as far as surfacing goes, you don't want to spend an arm and a leg to get the best pour-in-place rubber surfacing on the market. The best way to spend wisely is by buying what you're comfortable spending your funds on.
The other thing to factor in is amenities. When building a recreational space, you want to provide enough equipment to help keep everyone playing for hours.
Buy things like the following:
Benches
Basketball hoops
Playground covers
Trashcans
Picnic tables
With this list, the next thing you need to consider is installation. Your volunteers should have experience or be interested in learning how to maintain and install new equipment. On the other hand, you can also hire professionals to install the gear for you.
Have a Timeline Ready
Now that you have that outlined, it's time to think about a timeline. Parks and other community assets take time to build, so ensure your timeline spans at least two years.
Factor in other things that may delay your build, such as weather, climate zone, and time of year while preparing.
Now, you can start planning incentives, marketing your fundraising, and setting goals for each amount made.
Plan Out Incentives and Marketing
The last things to plan are incentives and marketing. Before donors can contribute to your goal, you need to advertise. Your volunteers can create social media posts such as blogs and videos and create posters to plaster around the neighborhood.
The more marketing materials you use, the better your chance of raising money and the more attention your cause receives.
After the town's caught wind of your fundraiser, they're going to start pouring in their support. When creating incentives, create a descriptive list of rewards one can get when donating a specific dollar amount.
For example, you can start donations at $20 and offer the donor donating a $20 gift card to a local restaurant.
Then, offer other participants the chance to have a plaque on something like a bench dedicated to them if they donate $100 or more. Doing small things like this can help supporters feel appreciated for giving back to their town.
The Best Ideas for Raising Money
You should have realistic ideas that help meet your target goal. Here are simple ways to raise money for the playground and community.
Get a Local Business' Help
Local businesses are what help keep cities and small towns afloat; with their help, you can help each other grow better profits.
Have your volunteers contact different companies about donating assets to your fundraiser or toward a specific part of your park or community.
Many businesses are open to donating to towns that want to develop their communities. However, it all starts with reaching out and creating a solid relationship.
Additionally, you can place a sign-up showing what business donated to help build a particular portion of your local area.
Apply for Grants
The other thing to apply for is grants. A grant is money gifted to places that need funding to build their community backup from a natural disaster or enhance the area. Many organizations that give grants away often need a "Why" so they know how dedicated you are to your project.
When applying for grants, always give details on why you're building or modifying something to enhance your town. Once you provide them with the reason, you get approved and have assets that cover what you need to meet your goal.
Host a Paid Event
Working with the community to host a paid or ticketed event can help raise money for your community and parks. Keep in mind that the prices you charge should be affordable, so everyone can come and support you.
While selling tickets, inform your guests that they can also purchase something from sellers at the event or by donating or participating in an activity.
Have Families Sell Items Door-to-Door
Local schools also want to donate funds to help build the community. You can get parents and children involved by offering fundraising opportunities to sell items to community members. Here are some ideas on what to sell:
Popcorn
Chocolate
Shirts
Flowers
Cookie dough
The Benefits of Raising Funds for the Community
Raising money for the park and the rest of your community comes with benefits and many opportunities for residents to get together and build tight bonds.
You and your volunteers can earn excellent benefits like the following:
Better team-building
Improved communication skills
An overall sense of accomplishment
It's essential to know how to fundraise for your community and the surrounding parks before building. Keep the town growing with more opportunities to create a better neighborhood for everyone.
Let's come together and prepare your fundraising efforts by planning the equipment you want to see in your park. Discount Playground Supply has essential hardware sets to improve your playgrounds maintenance. Contact us here for more information on how our products can improve your park's play area.