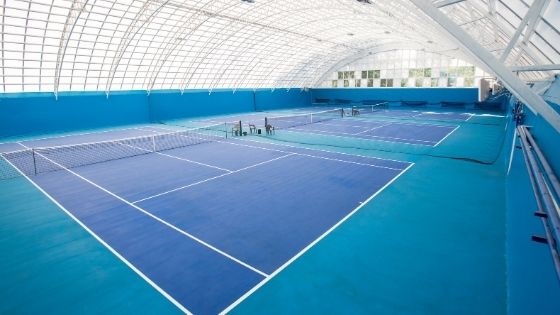 Sports facilities serve a grand purpose in the community. They are a place of gathering, collaboration, and physical well-being. However, after a few years, some signs of wear and tear can become evident. To prevent an outdated appearance, it's important that you know how to upgrade your sports facility. If you're not sure where to begin, keep reading below to discover three simple ways to enhance your arena.
Cater To the Community
Have you ever questioned whether your sports facility is catering to the community? For example, if your community has seen a rise in youth soccer leagues, does your facility have the most up to date equipment to serve this need?
It's important to incorporate the current behaviors and trends in your community to the features of your facility. You want to be able to cater to all families and all sports. This could mean adding more variety to the different sports you currently accommodate, or it can mean upgrading the equipment you currently have. Whichever is the case, both are important to improving the look and feel of your facility.
Provide Adequate Seating and Comfort
Are your facility's seating arrangements up to date? Providing adequate seating is imperative to the livelihood of your facility. If families can't gather to watch their children engage in sports, chances are that teams and organizations are going to be less likely to use your facility.
If you have rusty bleachers, it's time for an upgrade. Be sure to provide comfortable seating arrangements for both the spectators and the athletes. Here at Discount Playground Supply, we offer a wide range of seating and bleacher options. Be sure to head to our page to check them out for yourself.
Make It Family Friendly
Sports facilities are meant for physical engagement, but does your facility offer this to families and children of all ages? If it currently does not, you're going to want to make it more family-friendly. This can be done in a variety of ways.
For example, you can consider adding a playground to the outside portion of your facility. Just be sure to stay on top of its maintenance. Things such as playground sanitizing and disinfecting are important. When time wears out the rubber surfacing, be sure to patch it up with our pour in-place rubber surfacing kit.
You can also plan and execute "family days" in which you provide various games and activities for children of all ages to engage with one another and get moving. Being able to provide an environment that the entire family enjoys will help you upgrade your facility in a way that allows people to confidently choose your arena over others.
Here at Discount Playground Supply, we offer more than just playsets and playground equipment. We carry a wide assortment of gear that will be sure to upgrade your sports facility. Visit our page to take a look at all the items you can add to your facility to make it the most popular sports hub in your town. For any questions regarding our products, be sure to give us a call.